Below is a list of times for Masses, Confessions and Stations of the Cross for each of our Mass Centres. You can also download a copy of this full list for easy reference – see pdf below.
If you wish more information please ring 8232 8688 or send us an email – click here
2019 Holy Week Times Booklet-converted website.pdf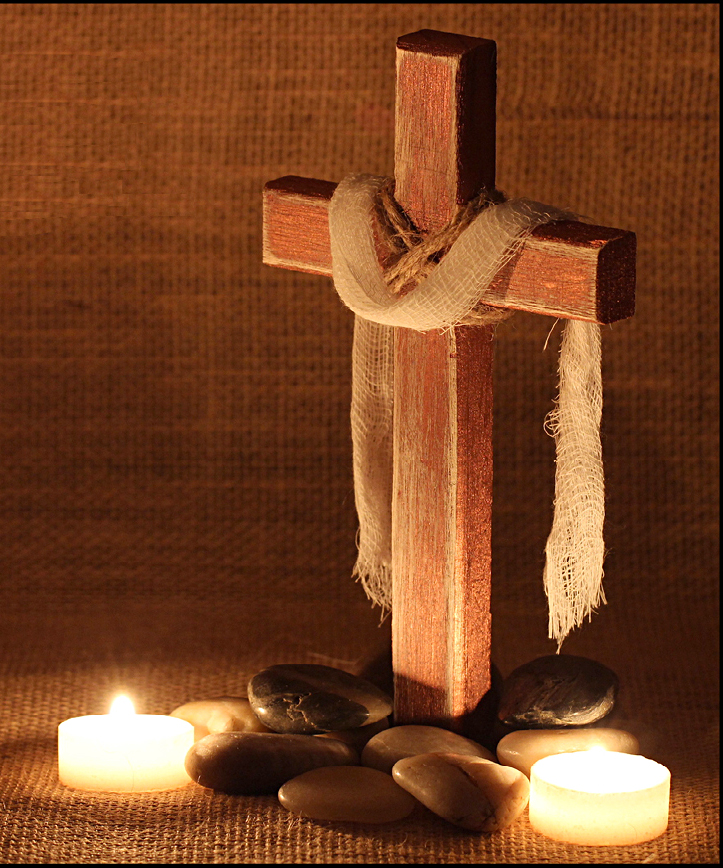 ST FRANCIS XAVIER'S CATHEDRAL
Passion (Palm) Sunday April 14
6pm Saturday Vigil Mass.
7am, 9am, 11am, 6pm Masses
10.30am Solemn Blessing of Palms in Mary MacKillop Plaza
Simple Blessing of Palms at the beginning of other Masses.
Monday of Holy Week April 15
8am and 12.10pm Masses
6pm Solemn Mass of the Consecration and Blessings of Holy Oils (Chrism Mass)

Tuesday and Wednesday of Holy Week April 16 and 17
8am, 12.10pm and 5.45pm Masses

Holy Thursday April 18
8am Morning Prayer
7.30pm Mass of the Lord's Supper (Cathedral remains open for prayer until 11pm)

Good Friday April 19
9.30am Morning Prayer
10am Stations of the Cross
3pm Liturgy of the Passion

Holy Saturday April 20
8am Morning Prayer
7.30pm Easter Vigil Mass with Adult Baptisms
Easter Sunday April 21
7am, 9am, 11am and 6pm
________________________________
ST PETER CLAVER, DULWICH
Holy Thursday April 18 – 7.30pm Mass of the Lord's Supper (Church remains open for prayer until 10pm)
Good Friday April 19 – 3pm Liturgy of the Passion
Holy Saturday April 20 – 7.30pm Easter Vigil Mass
Easter Sunday April 21 – 11.00 am Mass
________________________________
ST JOHN VIANNEY, BURNSIDE
Good Friday April 19 – 10am Stations of the Cross
Easter Sunday April 21 – 9am Mass
________________________________
ST MARY, NORTH ADELAIDE
Holy Thursday April 18 – 7.30pm Mass of the Lord's Supper (Church remains open for prayer until 10pm)
Good Friday April 19 – 3pm Liturgy of the Passion
Holy Saturday April 20 – 7.30 pm Easter Vigil Mass
Easter Sunday April 21 – 9.30am Mass
________________________________
QUEEN OF ANGELS, THEBARTON
Holy Thursday April 18 – 8pm Mass of the Lord's Supper (Church remains open for prayer until 10pm)
Good Friday April 19 – 11am Stations of the Cross (Italian); 3pm Liturgy of the Passion
Easter Sunday April 21 – 9.30am Mass
________________________________
HOLY NAME, ST PETERS
Good Friday April 19 – 11am Stations of the Cross; 3pm Liturgy of the Passion
Easter Sunday April 21 – 11am Mass (English/Italian)
HOLY NAME, ST PETERS – LITURGIES IN LATIN
Passion (Palm) Sunday April 14 – 8.30am Mass
Holy Thursday April 18 – 7.30pm Mass of the Lord's Supper
Good Friday April 19 – 5pm Liturgy of the Passion
Holy Saturday April 20 – 9.30pm Easter Vigil
Easter Sunday April 21 – 9.15am and 5pm
2019 Holy Week Times Booklet-converted website.pdf

RECONCILIATION (CONFESSIONS)
St Francis Xavier's Cathedral
Monday 11am to 12pm
Tuesday 11am to 12pm; 4.30pm – 5.30pm
Wednesday 11am to 12pm; 4.30pm – 5.30pm
Holy Thursday 11am to 1pm
Good Friday 11am to 1pm
Holy Saturday 11am to 1pm

St Peter Claver, Dulwich – Wednesday 9.30am
St John Vianney, Burnside – Good Friday 10.45am
Queen of Angels, Thebarton – Wednesday 9am
Holy Name, St Peters – Tuesday 5pm