Welcome to Queen of Angels Church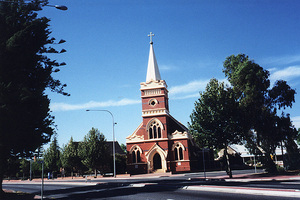 The foundation stone for the Queen of Angels church was laid by Archbishop Spence on July 4, 1915. The site had been purchased in 1882. The parish was founded in 1881 and incorporated Thebarton, Glenelg, Marion and Blackwood. The church has recently been renovated.
Queen of Angels serves the inner western suburbs of Adelaide, drawing on an ethnically diverse population. A very active Italian community worships at Queen of Angels.
The church is also home to the Syro-Malabar Indian Catholic Community.
For inquiries please contact the parish office.