Re: Wearing of masks in churches
Message from Archbishop O'Regan
I am writing to clarify an issue that has come to my attention through several parishes.
1. The wearing of masks:
Please remind your congregations that masks must cover both the nose and the mouth.
The wearing of masks is mandatory in Churches under the Emergency Management Direction 2021. Penalties apply for non-compliance.
Provisions exist to accommodate people with health issues however they are required to provide proof they have an exemption.
Conscientious objection does not apply in these circumstances. An individual can object to wearing a mask and it is our right to refuse entry to our premises. People who refuse to wear masks are prohibited from entering our premises and the Direction allows for the Police to be called in such instances.
---
Changes to COVID directions, weddings and funerals
from 12.01am Thursday September 9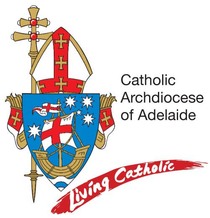 As from 12:01am Thursday, September 9 2021, according to SA Police Communications the following changes have been made to the Activities Associated Direction.
The number of people that you can have at a Private Activity (at a non-licensed premise) has increased from 50 people to 150 people provided density requirements are met.
However, if more than 50 people are present, you must have a COVID Marshal who is independent and not impaired by alcohol or drugs. There must be an approved contract tracing system and records (COVID Safe check-in).
If there are over 50 people present you cannot dance. If people are singing, they must wear a mask.
Other existing requirements remain.
All existing directions, frequently asked questions and other information can be found here: https://www.covid-19.sa.gov.au/emergency-declarations
If you require further information you can call the SA COVID-19 Information Line on 1800 253 787 between the hours of 9am to 5pm 7 days per week or go to the SA Health website at www.sahealth.sa.gov.au or www.sa.gov.au/covid-19
---
Update on COVID new restrictions in SA
from Thursday August 12 and update August 27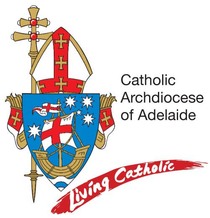 New restrictions will come into effect at 12.01am Thursday August 12:
Places of Worship are restricted to 3 people per 4 square metres. The wearing of masks is still mandatory.
Funeral and weddings continue to be restricted to 50 people provided density requirements are met.
Wearing of masks in parish offices is strongly recommended.
From the Emergency Management Direction 2021 (updated 27th August 2021): 'Attendees at indoor religious services may sing during worship and members of choirs or chorus groups may perform or rehearse indoors, if they wear masks while doing so.'
---
Latest information about COVID-19
Read and keep up-to-date with: